What are the pros of Carpet Tiles?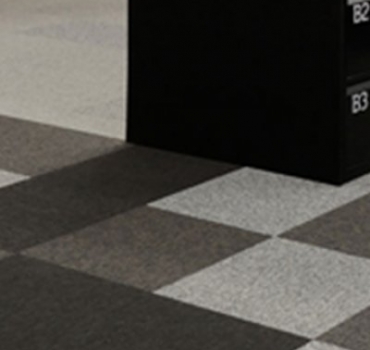 Carpet tiles are one of the most popular flooring options for commercial environments. They provide a unique and stylish look to any home or building, that can be tailored perfectly to your style. Why not add depth to your style by including different patterns and styles of carpet tile to one room?
To help make sure you fully understand the benefits of carpet tiles for your home or commercial establishment, our flooring experts have put together a list of a few of the pros of carpet tiles for your home or office.
Creates a comfortable environment
Carpet tile benefits include much more than just being aesthetically pleasing. They can control loud noise levels as the material absorbs structure-borne sound by up to 24% when compared to hard-flooring, which proves that the material would be ideal for an upstairs apartment or office environment.
Cost savings
As carpet tiles provide less wastage during installation, they are a cheaper and more convenient alternative to carpets.
They're easy to maintain
To maintain everyday cleanliness carpet tiles simply need to be vacuumed on a regular basis. In the future if one of your carpet tiles becomes damaged you can simply remove and replace it without disrupting the rest of your flooring, which is an extremely simple process when compared to broadloom carpet maintenance.
---
Contact our team or pop in store today for further information about our full range of vinyl, hard floors and Karndean flooring options.